Leading the Way for Emerging Transportation Solutions
Our interdisciplinary institute enables Alabama to lead the way on emerging issues like developing creative solutions for financing the construction and maintenance of roads and bridges, advancing transportation safety research, and evaluating the impact that a quality transportation system will have on Alabama's economic future. ATI serves as an independent resource that develops unbiased information for local, state, and national leaders in developing transportation policy. The result is more and better-informed decision-making that leads to innovative, data-driven, cost-effective solutions that advance Alabama's economy, safety, and quality of life through transportation.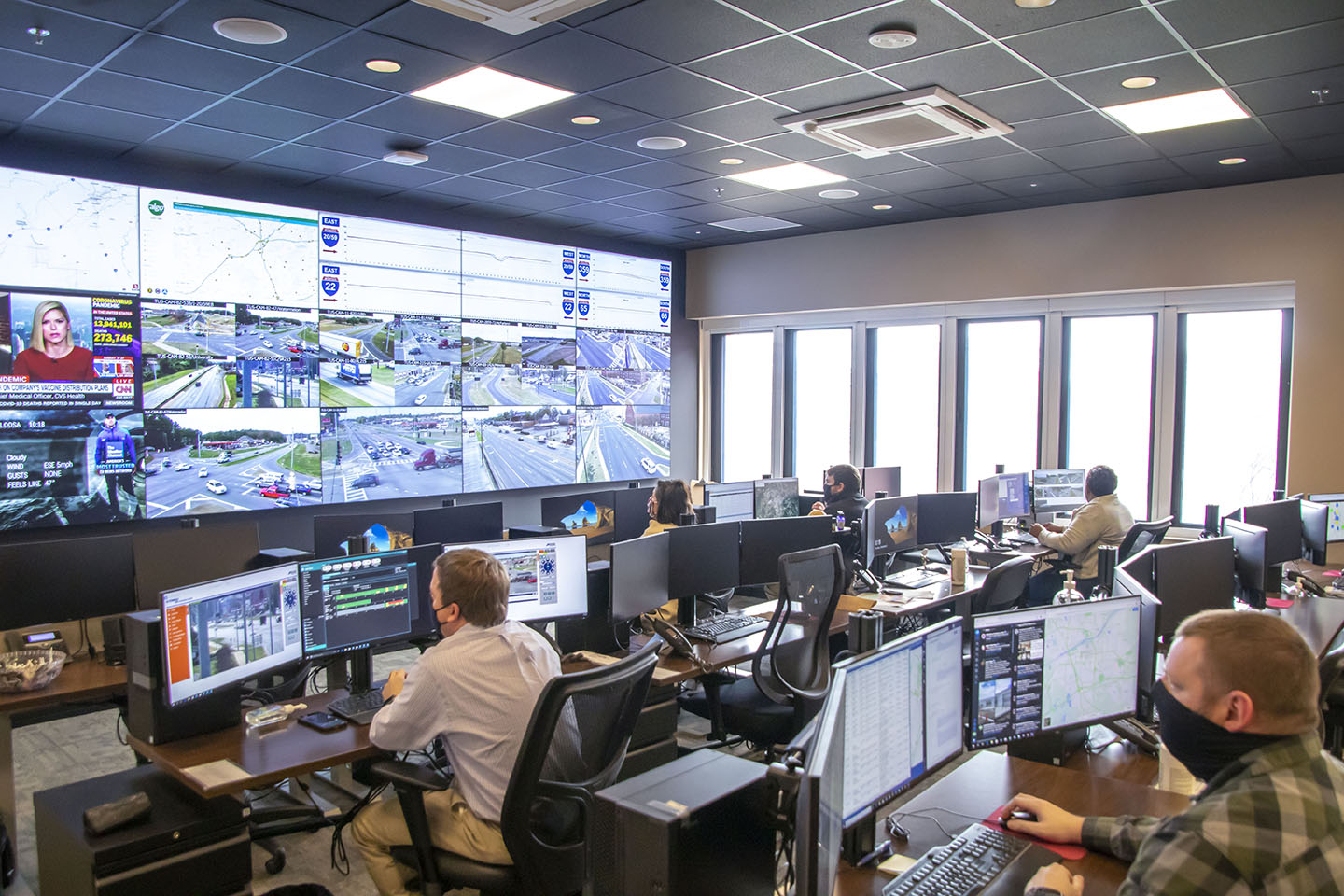 Letter from the Executive Director
Welcome to the Alabama Transportation Institute. I am thrilled to be leading an outstanding team in pursuit of research excellence in transportation at The University of Alabama. ATI builds on a legacy in transportation that has been developed in Tuscaloosa for many years, bringing diverse research units together across the university in pursuit of a common goal of excellence across the transportation spectrum.
The University of Alabama has a transportation research portfolio with over $200M in awards stretching back more than 40 years. These awards are for projects in areas as diverse as road and bridge construction, safety, technology integration, transportation equity, transportation systems and planning, and many other areas. ATI has brought this portfolio together and has fostered collaboration and cooperation in new and creative ways. This collaboration has resulted in new projects – most recently in a $16.8M ATCMTD project to support a roadway-based communications infrastructure to support V2X communication.
ATI's impact on the State of Alabama has been substantial, providing background and data support to the legislature in the passage of fuel tax reform and the Rebuild Alabama Act in 2019. Additionally, ATI has assisted in bringing nearly $100M in federal dollars to the state in its relatively short history.
ATI's contributions have been both in terms of supporting the UA research portfolio and supporting the transportation enterprise for the State of Alabama, as well as associated business and economic development. We believe that the best is yet to come, and we look forward to supporting the continued growth of our state. We hope that you enjoy the ATI Website, and we invite you to visit us in Tuscaloosa to see our efforts firsthand.

Allen S. Parrish
Professor of Computer Science
Executive Director, Alabama Transportation Institute